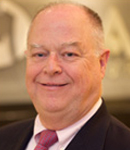 "I was referred to Natalia Chinea, by a mutual acquaintance as someone who could help me get my new townhouse established as a home. The unit has a California/Spanish look to it, however the inside had an open concept on the main floor and three bedrooms, baths, laundry room and walk-in closets on the second floor. Things went really well form the beginning as she just wanted to talk about my ideas and get to know more about me so that in the end the house became my home. I explained that I wanted the garage floor to have a finish put on it. When she asked about the rest of the house I said I was open to her ideas and concepts. A little more than two months later I had a house that truly became my home.
Natalia and her team of contractors would come in for the day and leave each evening after they cleaned up after themselves. I met each contractor prior to them working and Natalia made sure I saw their current license, insurance and portfolio of previous jobs. Whatever their specialty was they brought their tools, supplies and did the work for the day, cleaned up prior to leaving and Natalia was available to supervise the project and inspect upon completion. I could not have gotten a better professional than Natalia Chinea and I tell our mutual acquaintance (over and over again) just how happy I am with everything. The design and the flow of my home are perfect as my visiting guests have expressed many times. Everyone has been very impressed and said the home is definitely me.
Several friends have asked me if I would recommend using Natalia Chinea and I have and would continue to recommend her for a job of any size. I would say if you're not really good at coordinating a concept to a finished look, then Natalia Chinea is perfect for you to be talking to."
– Robert W. Sadler, Chief Compliance Officer – Miami Association of Realtors
"Before hiring Natalia Chinea Designs, my two main concerns were that I had not used a designer before and was apprehensive about hiring one; my second and most important concern was not knowing how complex the project would be and thus the costs associated with the style I wanted.
My concerns were quickly put to rest: Natalia listened to my desires and understood the look I wanted. She immediately assessed what was already there that could be used to create the desired result. Her vision and expertise were quite impressive. She put together a detailed budget which I approved and she stuck to that budget. Even when her vision took her somewhere else we were able to shift gears without adding dollars to the project. She knows how and where to buy to maximize the final product.
My favorite part of this experience is how friendly and accommodating Natalia and her team where. The high level of customer service exhibited was outstanding. At all times, I felt comfortable with the entire team. She has a professional team of contractors that work quickly and with great skill. I could not be happier with the final product!
I would highly recommend Natalia's services to not only colleagues but close friends. She has great vision, outstanding purchasing skills and always communicated changes that she recommends in order to achieve the desired results. My project was completed in budget and ahead of schedule."
– Jorge Cuervo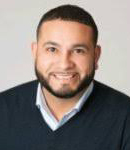 "Working with Natalia is always a wonderful experience. She consistently delivers the highest quality as well as beautiful solutions for her clients. She truly is able to successfully work within the realities of a limited budget and still exceed her client's expectations. I highly recommend working with Natalia if you have the opportunity for any project, large or small.
Top Qualities: Artistic flair, creative, great results, personable."
– James Betancourt – Construction Manager, South Florida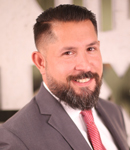 "I have had the pleasure of working with Natalia since 2010 in various industries. She has always demonstrated a strong work ethic, and interpersonal skills. Natalia has by far provided the best interior design service; this is all inclusive from custom furniture design, space planning, finish and color selection, comprehensive and complete from concept to implementation. I have found her work and ideas to be creative as well as beautiful. She strives to satisfy and does so! I would highly recommend Natalia Chinea for all interior design needs."
– Hugo Luis Camilo Bautista – MINT FINANCIAL GROUP CORPORATION