Natalia Chinea
Interior Design Strategist
"I enroll people into coloring outside the lines, so they experience transformation"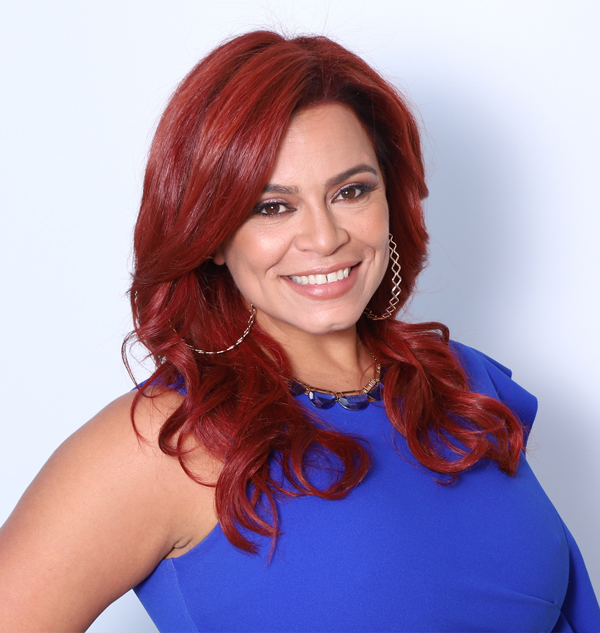 South Florida Interior Designer Natalia Chinea was born in Puerto Rico, at the age of four her family moved to Miami where she grew up. After working in the real estate industry for over 10 years as a paralegal and performing hundreds of closings, working hand in hand with realtors, lenders, buyers and sellers she chose to pursue a creative career. She obtained her fine arts bachelor's degree at Ai Miami International University of Art & Design and gained her experience during her internships, at Artefacto and Luxury Living the exclusive retailers for Fendi Casa and Bentley Home. As well as working for CORT a Berkshire Hathaway Company as the South Florida District interior designer. Natalia has designed, staged, renovated and redesigned residential and commercial projects, throughout the United States. Her personal and professional experience make her an expert in assisting homeowners, realtors, investors and asset managers in making sound decisions in order to achieve their goals. She is passionate about design and enthusiastic about helping people accomplish their dreams.
Natalia inspires action, creates solutions, deepens relationships, ignites vision and leads with integrity. Her affinity for travel and reading gives her a broader worldview from which to create and design. Living with passion and staying in curiosity about possibilities, Natalia's clients value her attention to detail, passion, enthusiasm, authenticity and energy. Above all they appreciate her ability to translate their ideas and preferences into inspired spaces that range from elegant, luxurious and sophisticated to fun, surprising and functional environments.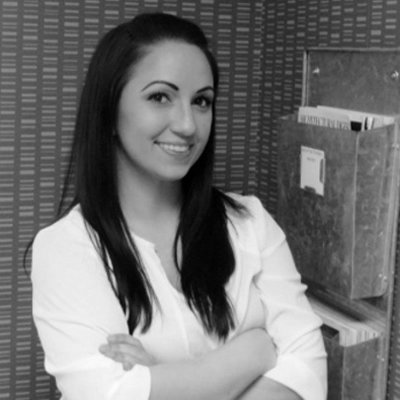 Brittany Alexander
Interior Designer
Read Full Bio
Brittany Alexander grew up in south Louisiana and earned a Bachelor's degree in Business Marketing at the University of Louisiana. After graduation, she decided to spread her wings and moved to Miami. Yearning to work with others who appreciated everything creative, she became Assistant Director of Admissions at Miami International University of Art & Design. By helping countless others to take the first steps in chasing a dream, Brittany began to uncover her desire to shift her own career direction. She fell in love with Miami's architecture, boutique hotels and Art Basel–awakening a sense of purpose within her. She wanted to design the spaces that people live, work, eat, and play in–to set the stage and create the mood for where we create memories.
Brittany began her studies in Interior Design at the Miami International University of Art & Design and transferred to The Art Institute of Houston to be closer to family while she completed her studies. She earned a Bachelor of Fine Arts in Interior Design and began her professional career in Houston, working for a firm on projects in the hospitality, commercial and residential sectors.
In her spare time, Brittany enjoys being with her family, volunteering with Dachshund Rescue of Houston, going to museums, working on her succulent garden, watching football, welding furniture, practicing modern calligraphy…and she is always searching for a chance to learn something new.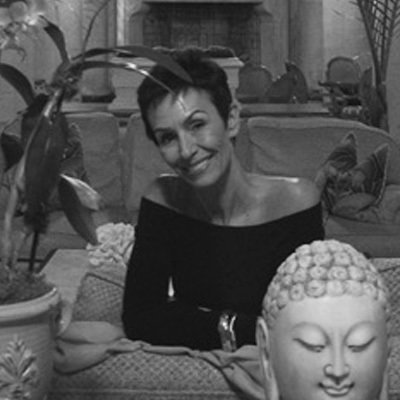 Katrina Witt
Feng Shui Expert
Read Full Bio
For over 20 years, Katrina Witt has been mastering the art of placement and the elements of Feng Shui. At the Western School of Feng Shui in Southern California, Katrina studied under Terah Kathryn Collins, renowned author and founder of Essential Feng Shui. Katrina applies these principles to every project she takes on. She can transform any space into a harmonious environment—one that appeals to the eye, nourishes the soul, and creates life-changing balance. She can infuse positivity into any setting, or turn a wardrobe into possibility.
Katrina has impeccable design sense and an ease with people. She can listen—truly listen. She takes everything in, and then sets out to connect the inner energies of her clients with the desired outward image. She is forever the student, searching for knowledge—whether it's reading the energy of a living room, altering the flow of a board room, or using her intuition and charismatic charm to reveal a client's true self.
A Miami native, Katrina is the Founder and President of Design in Harmony. She's also a stylish grandmother of three, avid yogi, world traveler and devoted lover of all animals. To her business, she brings years of executive professional experience in both retail (Georgio Armani Black Label and Christian Lacroix) and art gallery management. As a Feng Shui consultant her portfolio spans many different styles and environmental influences, with clients in the U.S. and the Caribbean.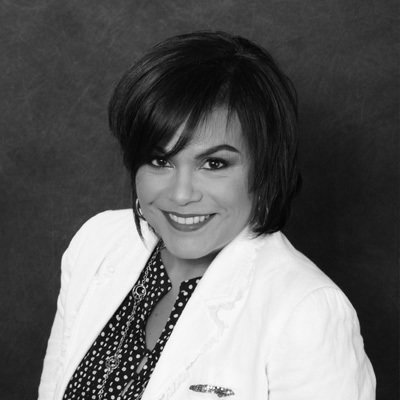 Moona Whittice
Interior Stylist
Read Full Bio
Moona Whittie is an IRIS Certified Home Staging Expert, Interior Decorator and Professional Organizer. She holds a degree in Organizational Communication and Sociology and an MBA with a concentration in Marketing. She is a member of RESA (Real Estate Staging Association), DCS (Dewey Color System), a published author, lecturer.
In 2004, she launched her decorating business to provided efficient, expert organization and decorating solutions to both businesses and individuals – originally named Perfectlyou Decor. In 2007, she had the opportunity to move to Doha, Qatar where she accepted the position of Executive Director of Abode and Qatar Happening Magazine, after having worked in Real Estate, as the Sales and Marketing Manager for AHB properties. While in Qatar, Moona actively participated i interior decorating photo shoots and redesigned and decorated properties for expat clients. After 7 years abroad, and with an accumulation of an array of corporate and professional experience, Moona moved back to Florida to start a decor blog, Styled Home Hub, teach decorating workshops and work as a Home Stylist at Natalia Chinea Designs.
Moona has been published in ABODE magazine and is co-author of FabJob's book 'Become a Home Stager or Redesigner'; she wrote a column in the Weston Gazette and was an adjunct professor at Broward College. She has served on the board for American Women Association Qatar, and serves as President of RESA Broward Chapter.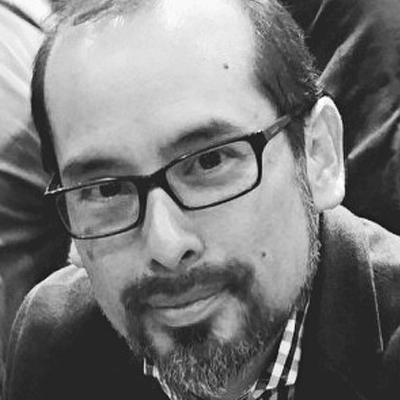 Ricardo Navarro
Meta-Designer
Read Full Bio
Ricardo Navarro obtained his bachelor's degree in Architecture from A&M University in the year 2000 and continued his education obtaining a master's degree in architecture in 2002. Rick has lead the way at top Universities such at Miami International University of Art & Design and Savanah College of Art & Design both in administration and education as a profound thinker, professor and published author. His knowledge in design transcends professions and he continuously seeks to create one voice from branding, to interior design to architecture. He has experience in hospitality, multi family, residential and commercial design. He sees design as a universal language for both clients and users to experience. His concepts come from experience and each project offers a new exciting opportunity.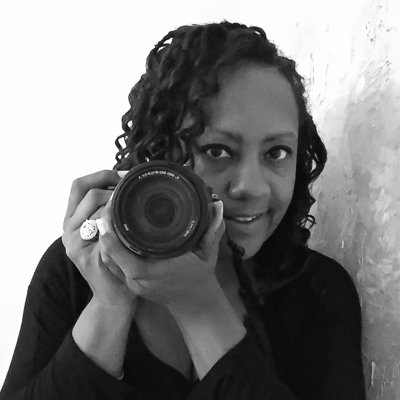 Yvette Michele
Art Director
Read Full Bio
Yvette Michele is a Creative Enterprise Branding photographer who merges all of her creative worlds in the quest of telling a story with a photograph. Her approach to photography is an artistic endeavor that compliments her style also as an established award winning visual artist. Photography and fine art became passions for her at an early age. It was in the later of her 30 years of being behind the lens that she literally combined the two passions through staging her art in interior settings.
She is a design enthusiast at heart and naturally blends a passion for interiors and everything about them to showcase a room's personality and beauty as intended by its designer. She starts with all clients by having a branding conversation for maximizing the use and re-use of photography across all marketing platforms. With this passion she has established herself in the South Florida com-munity as a staging & commercial photographer. Her quest is to deliver more than a standard shot but to capture vignettes and design elements that say hello and welcome home. She has an added focus on the design professional's portfolio and the realtor's quest for selling.
Her mantra is to continuously learn and she has value added skill sets in Branding, Service Design, Color Consulting and Project Management. When she is not behind the lens with all things beautiful in design, you are sure to find her practicing her fine art by having a paintbrush in her hand pressed against a canvas.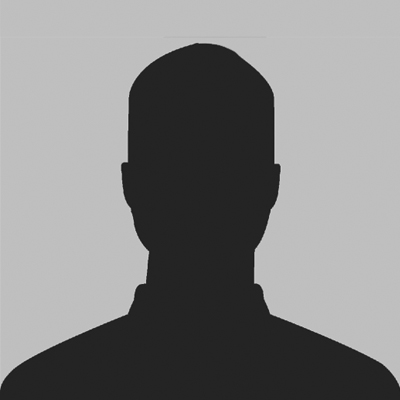 Francisco Fernando
CM / Project Designer
Read Full Bio
Francisco grew up in Los Angeles, New York and the South Florida area. He obtain a BFA in Architecture/Interior Design at American InterContinental University. He takes inspiration from a wide variety of cultures that he has experienced throughout his travels, which he then uses to provide refreshing inspiration and opportunities for design collaboration.
With 15 years' experience; Francisco is a creative who believes in the power of beautiful interiors and designs to transform daily life.  With a well-trained eye for quality, craftsmanship and furnishings; he continues to be recognized for his knowledge in millwork and custom cabinetry designs and detail. From his napkin sketches to his refined CAD detailed drawings he provides the ability to bring your ideas to life.